Studying and living in Wales – beautiful combination of city life and nature beauty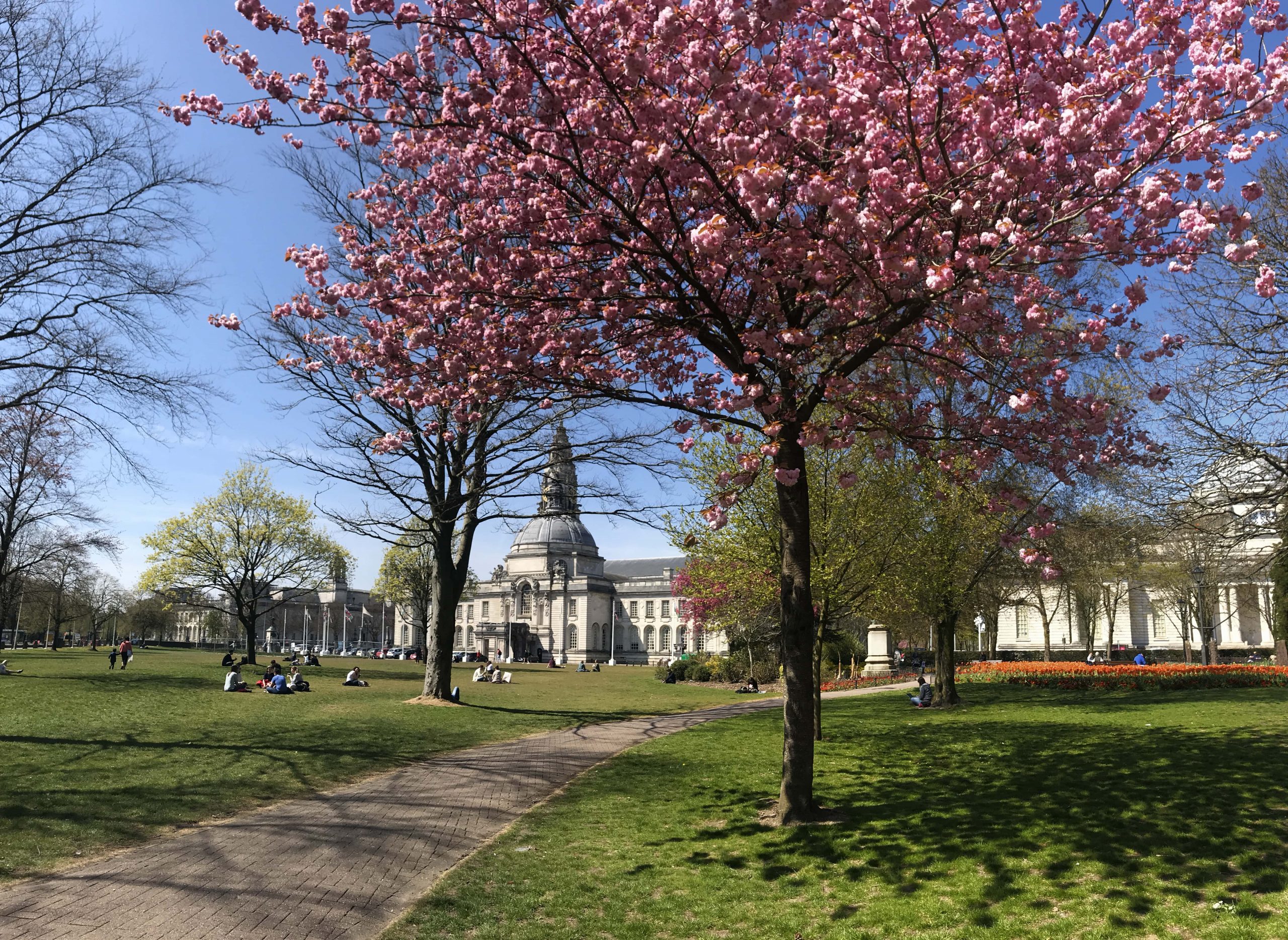 Every day immersing in knowledge, in the friendliness of people around, and in the beautiful nature of Wales, I see myself growing and being fulfilled.
I am Kelly (Linh Nguyen), Chevening scholar 2020/2021. I am studying a Master course majoring in PR & Communication Management in the School of Journalism, Media and Culture (JOMEC), Cardiff University. As it is in the pandemic period, most of the time we study online. However, it does not make the course less attractive to me. I've learnt much knowledge and improved my practical skill in the field, as well as making great friends who, I know, will be my life-long friendships.
The modules are designed to embrace the most important theories while giving us many spaces to practice. We have gone through basic skills, such as writing a press release and building cross-channel social media plans, before coming to more complex modules, such as building big campaigns and turn those campaign plans into reality. This course also encourages us to research theories of PR and Communication, write about our concerns, our observations, and our analyses on the landscape of this field in a specific country or industry of our interest.
With much freedom in our assignment projects, I chose to apply the knowledge and skills I learnt to develop the aspects that I pursue in my career – communication for the non-profit sector. I had three years working for different non-profit organisations (NGOs), focusing on education and the environment. With this foundation, I continue to research corporate social responsibility (CSR) programmes of private sectors. For another module, I chose to develop a campaign plan for a charity working against modern slavery in the UK and a campaign website for a charity supporting people with neurological conditions in Wales.
Those are pieces of my studying journey in the UK. Yes, there are stress, deadlines, and discouraging moments, but I found gems along the way. I treasure all those feelings and moments as I believe that ups and downs are indispensable elements of a beautiful journey. During the lockdown period, it was not easy to be motivated and stay positive, especially in the peak time of assignments. However, I tried to keep up with a yoga and meditation routine. The green walk behind Cardiff City Council across the main building of Cardiff University is my favourite place for walking meditation practice.
Besides studying, staying in Wales helps me live slower and have more time to reflect, relax, and observe myself growing in a bigger picture of my career plan. I made new friends coming from different parts of the world, and Welsh friends, too. Knowing people from different backgrounds, with different stories, yet sharing the same view of life, is a great feeling and connection. In Wales, we have many chances to have quality time together out in nature. An afternoon run around Cardiff Bay, Penarth pier, or just walking around Bute park, or Roath park can nurture new friendships. Just one or two hours going out of the city, we can enjoy peaceful beaches like Llantwit Major, spending a weekend morning trekking to Brecon Beacon, or just cycling along the beautiful Taff River route to Castell Coch.
This year of doing a Master degree in the UK has brought me an eye-opening experience. I am living in the middle of beautiful nature while I can still enjoy the city atmosphere of Cardiff. It feels like a dream coming true to me, getting out of the circle of the busy life in Ho Chi Minh city and spending one year in the UK to develop myself. Choosing this course, coming to Cardiff, and living in Wales, is a great choice that I would recommend to anyone who shares the same values in life with me. I have cultivated myself to live more deeply, peacefully, and simply here. I will bring the valuable knowledge and experience here to every step of my next journey.
Cardiff, July 2021
By Linh Nguyen, Chevening Scholar 2020/2021
---