CHEVENING CHINWAG #9: Chevening – My beautiful journey in Wales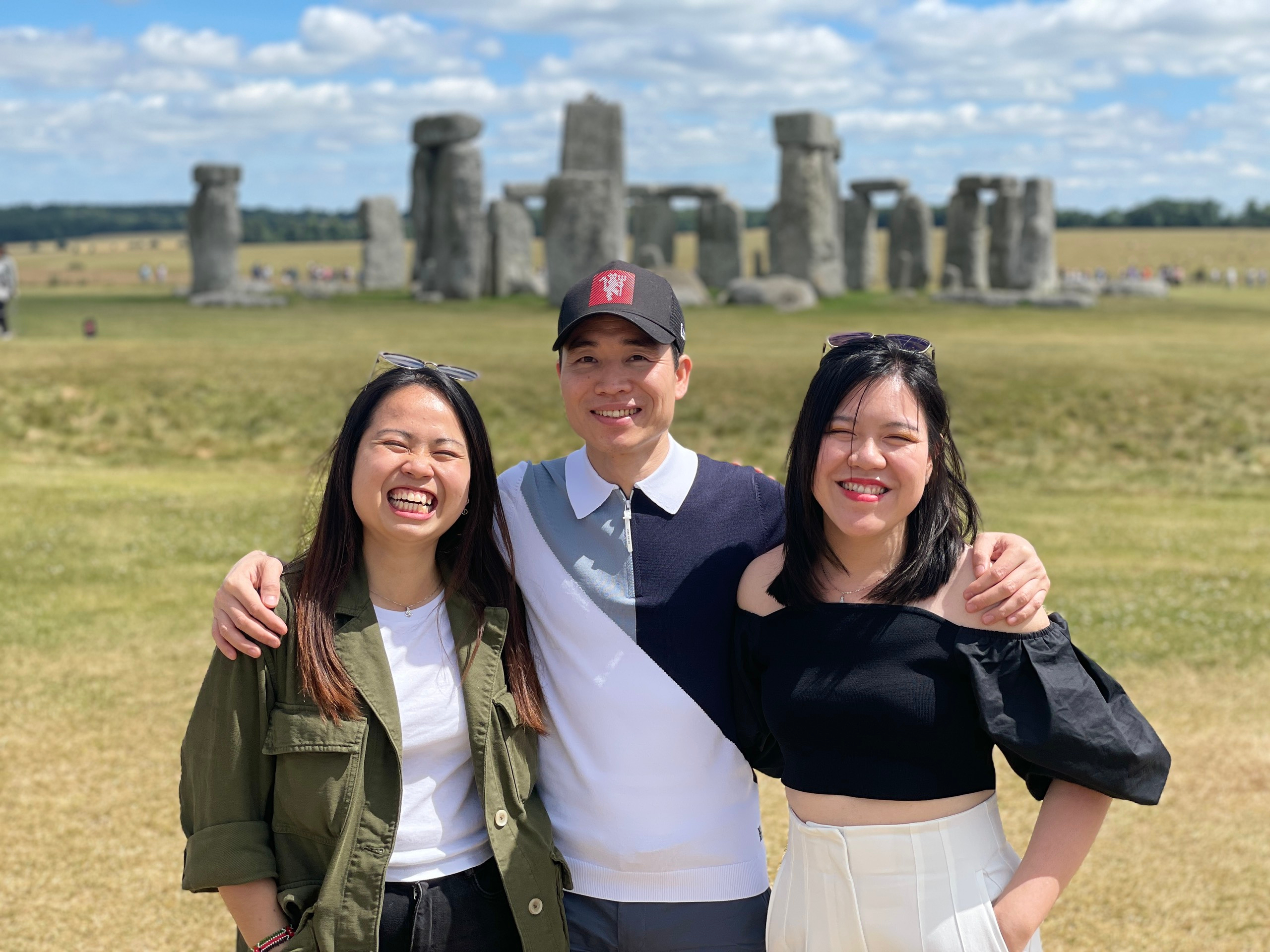 I am utterly grateful for everything I have learned and seen during my Chevening journey, which has proved invaluable for my life. My Chevening Journey is a mysterious book I could uncover through my lens daily. I thoroughly immersed myself in the vast abundance of wildlife and huge castles in Cardiff and surrounding areas in Wales, England, Northern Ireland and Scotland. I see myself growing and changing for the better every day to take advantage of all the UK's resources.
Hi Mind the Gap, I am Minh, a Chevening- Global Wales scholar 2021/2022. I am studying MSc Project Management at Cardiff Metropolitan University, Wales, the UK. Time flies so fast, and I feel like it was yesterday when I left Vietnam. My Chevening journey started during the pandemic's peak when everything was uncertain, and I was not sure I could make it to the final destination. Luckily, everything went well, and I have had such an enjoyable experience.
Thanks to the Chevening- Global Wales scholarship, I have a chance to make what I have written on my application and interview gradually become a reality. My chosen courses were not too different from what I had expected initially. Those theoretical and practical courses helped me discover the foundation to advance in project management in different industries deeper. In every module, I got the chance to join small seminars where only 8-12 students sat together with a professor to discuss various case studies by applying the theory from the expo and individual experiences and then have the academic debate. I still remember my very first seminars when I was timid to talk. However, with the encouragement from my professor, I could speak out about what I thought because the project cannot operate if the project managers and team members are constantly silent. From that point, I was more confident to be actively involved in seminars, gain many skills, and develop my critical thinking in academic debates on project management topics.
Currently, I am on my final project where I need to choose a topic to work on. With the experience and knowledge gained from two semesters of coursework, I am confident to work on the impact of stakeholders' perspectives in project management. With two and half years working with different Dutch and Vietnamese stakeholders in NGO projects, I have seen significant influences from our projects, not to mention failure. Therefore, this is a good chance for me to have more academic and professional research on this topic.
Besides my academics, I had a chance to work part-time for the Quality Enhancement department at my university, where I gained more practical experiences on small projects running around my university during the years. I got the chance to develop data analysis skills with some professors and the skills to read and put those data on the proper report to propose new teaching courses in my university. Besides, working there gives me a chance to meet new International and local students within the team, learn about their working styles, and exchange our culture with the joy of working every day.
It was always the fighting in myself about work and play balance within a year here. Sometimes I encountered stress in completing my assignments and felt homesick. I was getting lost trying to find where I should be at the end of my Master's. I am thankful for these moments, which help and pushed me to grow more and more during this beautiful journey in Wales, the UK. I learnt how to balance work and life by joining volunteer activities where I got chances to pick small dust around Cardiff areas with a new friend talking along the way. I learnt how to open myself to enjoy more natural parks and castles around my living instead of staying the whole day in my room.
Moreover, I have many great moments with the Chevening community and Vietnamese Cheveners. We always gather at the weekend to travel, cook, and discuss our experiences. Because of that, sometimes I felt like I was not living far from home, but here it turns into my home whenever I do realize it.
Studying in Wales is one of the best decisions I have ever made. I had a chance to live slowly and engage more with natural and local culture here. It is not hard to find the Welsh old lady women on the street where I can start an hour's talk with her in the park. Wales has helped me find my ever-lasting inner peace somewhere away from the hustle and bustle of a metropolis. I am thankful for what I have had and met during a year here. I feel I am in the middle of nature and the heart of a peaceful city at Cardiff Metropolitan University, which has brought me a lot of lifelong friends and incredible experiences & opportunities.
I recommend choosing to study and live here for those still considering where to go. Being a Chevening-Global Wales scholar is one of the craziest dreams I could ever think of, and it has come true. I value and appreciate what I have had and experienced. I am looking to bring back my knowledge and skills to Vietnam to continue my next journey.
---
Bài viết và ảnh: Minh Lưu – Chevening Scholar 2021/2022
---